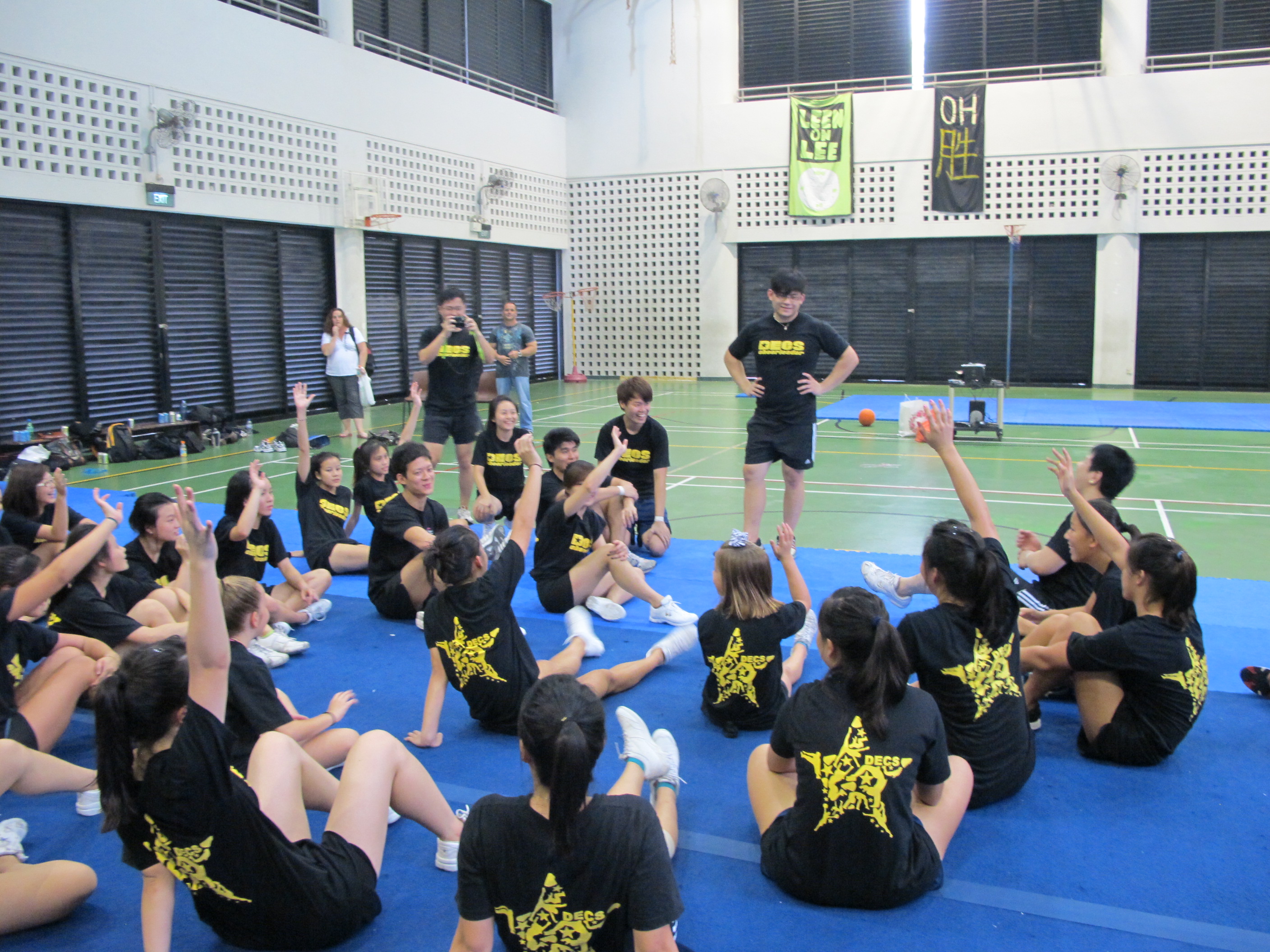 DECS ALLSTARS is made up of cheerleaders ranging from 7 years old and up. We are the only established cheerleading allstars organization in Singapore with our adoption of US Lvl 1 to Lvl 6 programme structure. We have participated competitively and are continuously producing nationally qualified teams for levels 4-6. We train each and every team with the utmost attention for stunting techniques, gymnastics, jump elements and dance choreography.
Our mission emphasizes the importance of safety, skill and the thrill of cheerleading. We will leave no athlete behind, and therefore our goal is to work towards having every individual participate in at least one competitive team. Through competing, we believe our athletes will forge stronger friendships, learn the importance of teamwork and gain first hand experience in competitive cheerleading.
Here at DECS, we are united as one big family. We have frequent off-training events such as barbeques and post-training meals. We maintain a high level of expectation of our athletes, though at the same time we adopt progressive learning ideology to accommodate the different individual standards.
We pride ourselves in providing  proper sports education. Our cheerleaders have gone on to cheer for top colleges, with accumulated years of experience. At DECS, we take pride in having one of the most structured and elaborate cheerleading programs in the country while maintaining a family culture.
Come and join us, and be part of our family. DECS WANTS YOU! YES YOU! Come join us now in our program. Oh, and did we mention that DECS cheerleaders are truly magnificent?